Northeast Family Health Care
FLU CLINIC
| | |
| --- | --- |
| September 24th | By Appointment |
| October 8th | By Appointment |
| October 22nd | By Appointment |
|   |   |
  OPENING HOURS
| | |
| --- | --- |
| Monday | 8:00am – 5:00pm |
| Tuesday | 8:00am – 5:00pm |
| Wednesday | 8:00am – 5:00pm |
| Thursday | 8:00am – 5:00pm |
| Friday | 8:00am – 5:00pm |
| Saturday | Closed |
| Sunday | Closed |
(330) 633-6601
  OFFICE LOCATION
65 Community Rd., Suite C, Tallmadge, OH 44278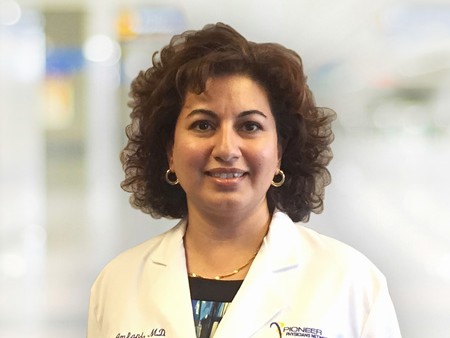 ANITA AMLANI, M.D.
Family Medicine
Board Certifications: American Board of Family Medicine
Graduated: Michigan State University
Residency: Summa Health System
Undergraduate: University of Michigan
I am a board-certified Family Physician. I was born and raised in the metro Detroit area. I completed my undergraduate education at the University of Michigan and my medical education at Michigan State University. I attended residency at Akron City Hospital/SUMMA and served as the Chief Resident in the Family Practice Department.
I have been with Pioneer Physicians Network since 2002 and am privileged to be a part of Northeast Family Healthcare.
Professionally, I have a special interest in the management of type 2 diabetes, osteoporosis, and women's healthcare.
Personally, I enjoy spending time with my husband and daughter, traveling, and bargain shopping, volunteering regularly at the Faithful Servants Care Center for the medically uninsured and in my daughter's school.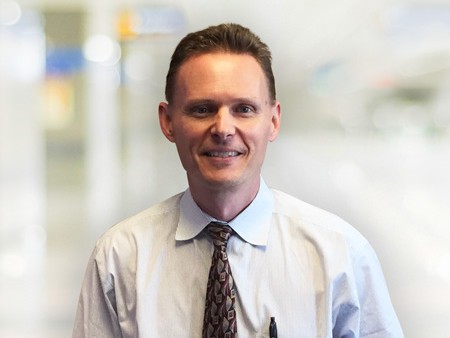 BRAD CROMBIE, M.D.
Internal Medicine
Board Certifications: Internal Medicine
Graduated: Ohio State University
Residency: Akron City Hospital
Board Member: Summit County Medical Society
I am an Internal Medicine specialist who treats all adult medical conditions from the ages of 18 on up. I treat common medical conditions such diabetes, heart disease, high blood pressure, high cholesterol and many other medical conditions. I also treat acute conditions such as abdominal pain, headaches, respiratory problems, allergies, rashes and more. I also have an interest and perform minor skin procedures and biopsies for moles and other growths.
I have been in practice for over 17 years and graduated from Ohio State University College of Medicine and did my residency at Akron City Hospital (Summa).
I enjoy being a part of our Pioneer Physician group and I serve as the physician site representative and I am also a Board member for our corporation. I also serve as a Board member for the Summit County Medical Society and I am an active member of the American College of Physicians and American Medical Association.
I was born, raised and trained in Northeast Ohio. For fun I enjoy personal training, hiking, boating, camping and spending time with family. I play bass guitar and I am in a band with my brother and we regularly play out at local establishments in the NE Ohio region.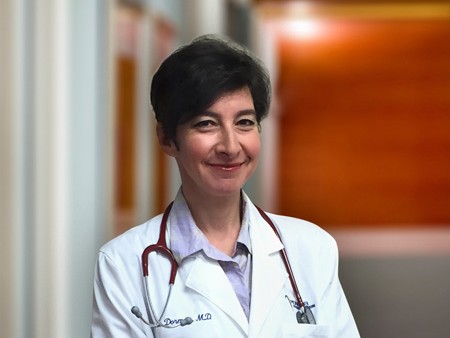 REGINA DORMAN, M.D.
Family Medicine
Board Certifications: Family Medicine
Graduated: Saratov State School of Medicine (Saratov, Russia)
Residency: Summa Health System
Internship: Summa Health System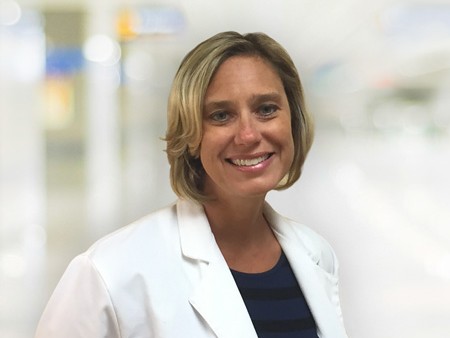 MICHELE CATANIA, CNP
Family Nurse Practitioner
Board Certifications: Family Medicine, American Academy of Nurse Practitioners
Graduated: Kent State University- Master of Science in Nursing, Post-Master's Certificate for Family Nurse Practitioner – Ursuline College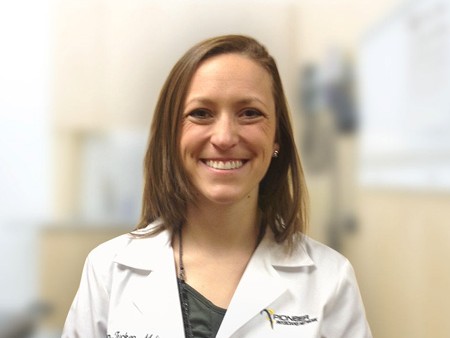 SUSAN TUCKER, M.D.
Internal Medicine