Nutrition
Services
Registered dietitian experts to help you make personalized, positive lifestyle changes.
For an individual appointment or to sign up for class,
please contact your doctor's office.
What A Registered Dietitian Can Do For You
Registered Dietitian Nutritionists:
Food and nutrition experts who can translate the science of nutrition into practical solutions for healthy living.

Use their nutrition expertise to help individuals make personalized, positive lifestyle changes.
Diabetic disease management

Cardiac disease management

Weight management

GI disease management
Gluten-free meal palnning

Mediterranean meal planning

Healthy meal planning
Meal Plans
Each week you will receive a delicious weekly menu in your inbox, created by registered dietitians and chefs, to help you meet your health goals. Each recipe is extensively tested and features whole food ingredients with easy-to-follow directions for people of all cooking levels. Plans start at just $9 a month!
What you'll get:
A new meal plan each week packed with simple and easy to follow recipes
Grocery lists that are based on your weekly menu
Reduced stress around preparing healthy meals for you and your family
A meal planning tool that allows you to move meals around to different days or replace them with other recipes
Access to the recipe database that includes thousands of dietitian-approved recipes.
Want to try first? Absolutely. Get a FREE 3 day trial of any of the meal plans below.  Just click on the one you want to try.
Meet Our Registered Dietitians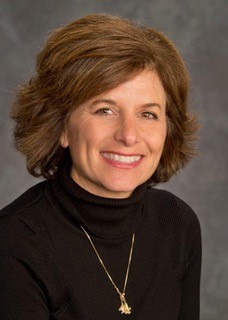 Beth Lawrence, RDN DCES
Beth is a proud graduate of the University of Akron with a BS in Dietetics. She has a diverse background in clinical dietetics and wellness. Beth is a Diabetes Care and Education Specialist. She is a member of the Ohio and National Academy of Nutrition and Dietetics, and the Association of Diabetes Care and Educations Specialists.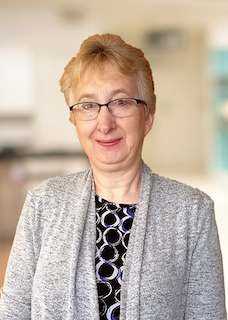 Michele Muzilla, MS RD LD
Michele graduated from CWRU with a BS in Nutrition and then earned an MS in Food Science from UM Columbia. She has experience helping people of all ages deal with a wide range of nutritional issues, especially diabetes nutritional management. She is a member of the Ohio and National Academy of Nutrition and Dietetics.
Diabetic Self-Management Classes
COVID-19 precautions will be adhered to. Classes may be held virtually or in-person.
May 10-Jun 14 Uniontown
SERIES 20-3
5 Weeks on Mon Afternoons
May 10: Initial Class 3-5
May 17: Carbohydrates 3-5
May 24: Grocery Shopping 3-5
Jun 7: Heart Health 3-5
Jun 14: Wrap Up 3-5
Address: 3515 Massillon Rd. Suite 300, Uniontown OH 44685
Jul 12-Aug 9 Wadsworth
SERIES 20-4
5 Weeks on Mon Mornings
Jul 12: Initial Class 9-11
Jul 19: Carbohydrates 9-11
Jul 24: Grocery Shopping 9-11
Aug 2: Heart Health 9-11
Aug 9: Wrap Up 9-11
Address: 251 Leatherman Rd., Wadsworth OH 44281
Nov 1-29 Uniontown
SERIES 20-5
Monday Afternoons
Nov 1: Initial Class 1-3pm
Nov 8: Carbohydrates 1-3pm
Nov 15: Grocery Shopping 1-3pm
Nov 22: Heart Health 1-3pm
Nov 29: Wrap Up 1-3pm
Address: 3515 Massillon Rd. Suite 300, Uniontown OH 44685
Oct 18-Nov 26 Wadsworth
SERIES 20-6
Monday Mornings
Nov 1: Initial Class 9-11amm
Nov 8: Carbohydrates 9-11am
Nov 15: Grocery Shopping 9-11am
Nov 22: Heart Health 9-11am
Nov 29: Wrap Up 9-11am
Address: 251 Leatherman Rd., Wadsworth OH 44281