Our Positions
Certified Medical Assistant
Caring well-rounded individual to perform clinical, clerical, administrative duties and assist in the delivery of quality patient care. Clinical duties may include in office tests, therapeutic injections, immunizations, venipunctures and assist providers with procedures. Collect pertinent patient information to assist in the provider in the care of patients, such as measure vital signs and record information in the patient's chart.
Medical Receptionist
Caring, friendly, outgoing individual to greet, instruct, direct and schedule patients in the office setting. The medical receptionist serves as the liaison between the patient and medical support staff. Primary duties will include check in patient, update demographics and/or insurance information, collect co-pays and/or balances on account, answer calls, take messages and scan reports and results into the patient's chart.
Other Positions
Phlebotomist
Nurse Practitioner
Physician Assistant
Pioneer Employment Benefits
Pioneer Physicians Network offers a competitive benefit package for eligible employees:
Health Insurance with multi-tier option & RX
Vision Plan
Dental Plan
401(k) Plan with company match and profit sharing
Company paid Life insurance, Short and long term disability
Voluntary Benefits: Accident, Cancer, Chronic Illness, Life and Disability
Paid time off plus 6 paid holidays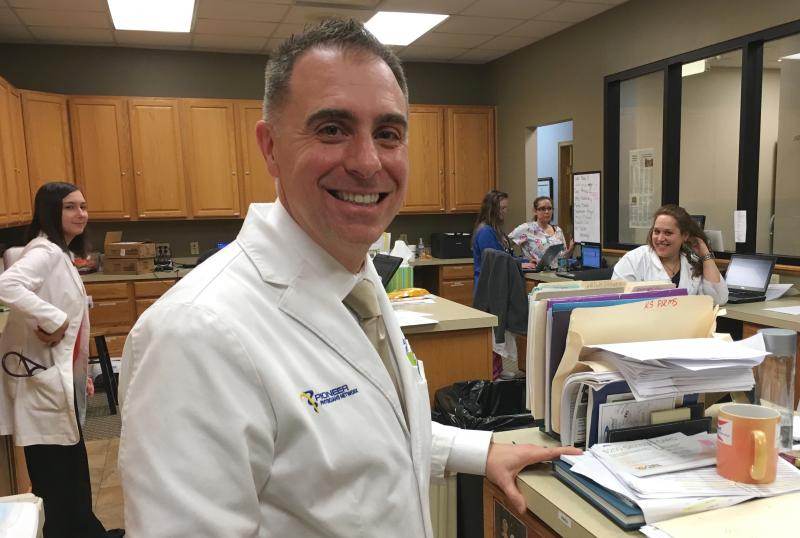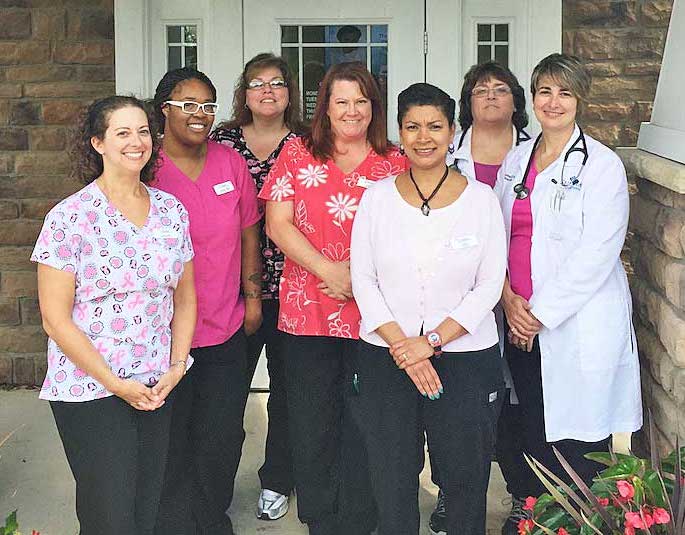 Pioneer Physicians is a great company to work for! They take care of their employees and all of their offices offer different dynamics. The office I work for is big on team work and making you feel like you are one big family. I like working for Pioneer because I feel like I am coming to work and spending the day with my second family. They've always been there for me. I've put my roots down here!
Working for Pioneer Physicians has been a rewarding experience. I feel the organization values my opinion and treats me fairly, my coworkers are wonderful, and management is very understanding. They also have a nice benefits package and I feel they offer competitive compensation.
Working for Pioneer has been a dream come true for me. I am surrounded by intelligent and hard working people who put their whole being into patient care. Whether that be the front-desk receptionist, the primary care physicians, the practice administrator, or helpdesk employees. All of the doctors are down to earth and easily approachable, which is a must for me in my field. With all of the evolving technology, Pioneer stays on top of their security and testing apparatus. I will be working for Pioneer as long as I am able!
I worked for a large health system for the better part of two decades and took a leap of faith joining Pioneer Physicians. It was easily the best decision of my career. I feel valued, respected, and appreciated every day. This organization truly treats employees like family, and has the "patient first" culture that I thought was extinct. I am proud to be part of Pioneer Physicians Network!
I have been working for Pioneer for 21 years. I started at the office and was able to eventually move up as the years have gone by. It has given me the chance to grow with the company and leaves me feeling good about what I do daily for patients. I would recommend it to anyone who is looking for a company that is continuing to grow and makes the patient their number one priority.