We Now Offer COVID-19 Antibody Testing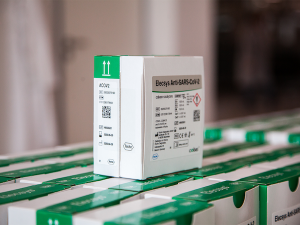 We now offer COVID-19 antibody testing through Roche Diagnostics. To learn more about antibody testing, click here. You can also view the fact sheet from Roche by clicking here.
Please contact your doctor's office if you are interested in scheduling testing. We will bill your insurance; for questions regarding coverage, please contact your insurance company.
QUICK LINKS
OUR VALUES
The primary mission of Pioneer Physicians Network, Inc. is to provide optimal, high quality medical care in a cost effective manner.
We strive to be a health care leader and maintain the highest standards of professional practice in medical teaching, practice style and the implementation of management and primary care services to meet the changing delivery structures of the future in health care.
We will be the advocate for the patients, families and caregivers and manage care by coordinating patient education, quality assessment and improvement, accessibility and accountability to the patients.
Our vision is to be "first in health" for our patients and their families. For that reason, Pioneer continues to expand, making a growing range of diagnostic and treatment options available to doctors and patients throughout the area.