Introducing Telehealth Services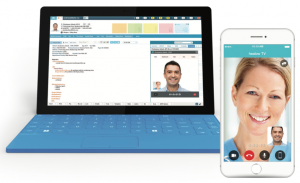 Pioneer Physicians Network is excited to announce that we are now offering TeleVisits, a more convenient appointment option, which allows our patients to have a visit with their medical provider from the comfort of their home or office. The healow TeleVisits platform allows our patients to have a secure two-way video visit with their provider using a home computer or the healow App from a phone.
To schedule a TeleVisit please contact your physician's office. (Please note that in the event of an emergency you should call 911 to seek immediate medical attention.)
Ensure you are enabled for our Patient Portal and know your username and password when your appointment is booked. Access the Patient Portal or connect via our healow App HERE.