UPDATE: COVID Recommendation from the President of Pioneer Physicians Network – December 17th, 2020
Dear valued patient,
I'm writing to you on behalf of your Pioneer physician. We all know that the holiday season is our time to get together with loved ones. However, due to the COVID scourge, we are urging you to reduce your holiday gatherings to people already living in your household. Our community has seen many hospital admissions and deaths after the Thanksgiving holiday. We want you to be healthy and safe.
As you are probably aware, COVID vaccines are being approved and distribution has begun. The data on vaccine effectiveness and safety are impressive. We will be contacting you when we know how and when you can receive the vaccine.
Stay well,
Gary Pinta MD,
President of Pioneer Physicians Network
A Corporate Statement from Pioneer Physicians Network – March 12th, 2020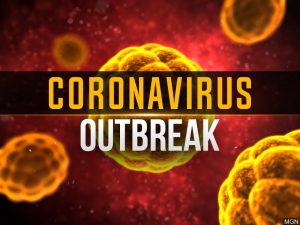 The World Health Community continues to monitor closely the emergence of the SARS-CoV-2 virus and the disease it causes, named "coronavirus disease 2019" (COVID-19). At this time, the COVID-19 crisis has reached a new critical phase and as a company, Pioneer Physicians Network has responded with a readiness plan to protect our patients, employees and their families. We are committed to the health of our patients and community and strive to operate under business conditions which serve and protect best the health and wellness of all.
Pioneer is committed to the health of our employees, providers, patients and community. As the COVID-19 crisis reaches higher intensity, our company will be monitoring and providing continual updates along with a detailed action plan for all.
Our primary goal is to minimize fears while protecting our teams and providing quality of care to our patients with a continued awareness of the precautions and necessary steps as suggested by the CDC and World Health Organization as well as Local and State health departments.
The teams at Pioneer will continue to actively monitor the COVID-19 situation, both worldwide and in our local community. Our focus remains on illness prevention and we are committed to keeping our patients, families and our employees informed as circumstances evolve.
Pioneer is currently caring for patients under business as usual conditions and maintaining our standard of quality care and best practices throughout our multiple site locations and central support office.
We are proud of our dedicated physicians and staff who are continuing to prepare accordingly and respond with urgency and professionalism during this new critical phase as COVID-19 continues to spread across the country and the world.
We believe the best defense against the spread of viruses is prevention. With confirmed cases of COVID-19 appearing in the United States, it is critical that the precautions and recommendations of the World Health Organization are followed:
1. Stay home when you are not feeling well. If you have a fever, cough or difficulty breathing, call our office immediately to speak to a member of our health care team.
Primary Concerns:
* Fever (100.4 F/38 C) AND/OR
* Symptoms of acute lower respiratory illness (e.g. cough, difficulty breathing)
* Did the patient travel to foreign countries or US Cities with known community spread in the past 14 days
* If you have known contact with anyone that has tested positive
* If you have attended large group events in the past 14 days
2. Wash your hands frequently with warm, soapy water for at least 20 seconds
3. Maintain at least 6-ft distance between yourself and anyone who is coughing or sneezing
4. Avoid touching eyes, nose, mouth
5. Cover your mouth with tissues whenever you sneeze, and discard used tissues in the trash
6. Clean frequently touched surfaces
7. Stay informed on the latest developments about COVID-19. We will continue to follow the latest information and provide updates to our patients
Our management and office location teams have been diligently working on current protocols, best practices and steps to continue to provide our patients and families with the highest quality of care and under the safest conditions. Over the coming weeks we will be continuing to implement necessary steps to continue to provide care through the best means of communication and onsite necessary visits.
Above all, we ask that patients CALL US FIRST BEFORE GOING TO AN EMERGENCY ROOM OR URGENT CARE FACILITY. Our providers will assess and evaluate the best course of action and treatment with respect to your reported symptoms. Staff are available to ask questions and provide guidance.
Visit our website for updates and additional information: https://www.www.pioneerphysicians.com