Message To Our Patients About COVID-19 (Coronavirus)
Dear Patients: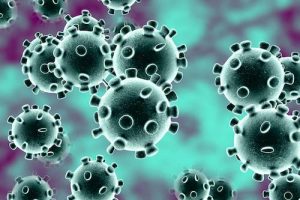 The World Health Community continues to monitor closely the emergence of the SARS-CoV-2 virus and the disease it causes, named "coronavirus disease 2019" (COVID-19). At this time, the COVID-19 crisis has reached a new critical phase and as a company, Pioneer Physicians Network has responded with a readiness plan to protect our patients, employees and their families. We are committed to the health of our patients and community and strive to operate under business conditions which serve and protect best the health and wellness of all.
Our management and office location teams have been diligently working on current protocols, best practices and steps to continue to provide you and your family with the highest quality of care and under the safest conditions. Over the coming weeks we will be continuing to implement necessary steps to continue to provide care through the best means of communication and onsite necessary visits.
Above all, we ask that patients CALL US FIRST BEFORE GOING TO AN EMERGENCY ROOM OR URGENT CARE FACILITY. Our providers will assess and evaluate the best course of action and treatment with respect to your reported symptoms. Staff are available to ask questions and provide guidance.
The best defense against the spread of the virus is prevention. It is critical that the following precautions are followed:
1. Stay home when you are not feeling well. If you have a fever, cough or difficulty breathing, call our office immediately to speak to a member of our health care team.
Primary Concerns:
* Fever (100.4 F/38 C) AND/OR
* Symptoms of acute lower respiratory illness (e.g. cough, difficulty breathing)
* Did the patient travel to foreign countries or US Cities with known community spread in the past 14 days
* If you have known contact with anyone that has tested positive
* If you have attended large group events in the past 14 days
2. Wash your hands frequently with warm, soapy water for at least 20 seconds
3. Maintain at least 6-ft distance between yourself and anyone who is coughing or sneezing
4. Avoid touching eyes, nose, mouth
5. Cover your mouth with tissues whenever you sneeze, and discard used tissues in the trash
6. Clean frequently touched surfaces
7. Stay informed on the latest developments about COVID-19. We will continue to follow the latest information and provide updates to our patients
FOR FURTHER INFORMATION, PLEASE VISIT OUR WEBSITE AT https://www.www.pioneerphysicians.com