Akron Marathon 2019
2019 Summer & Fall Events
Saturday, September 28, 2019 at 7:30AM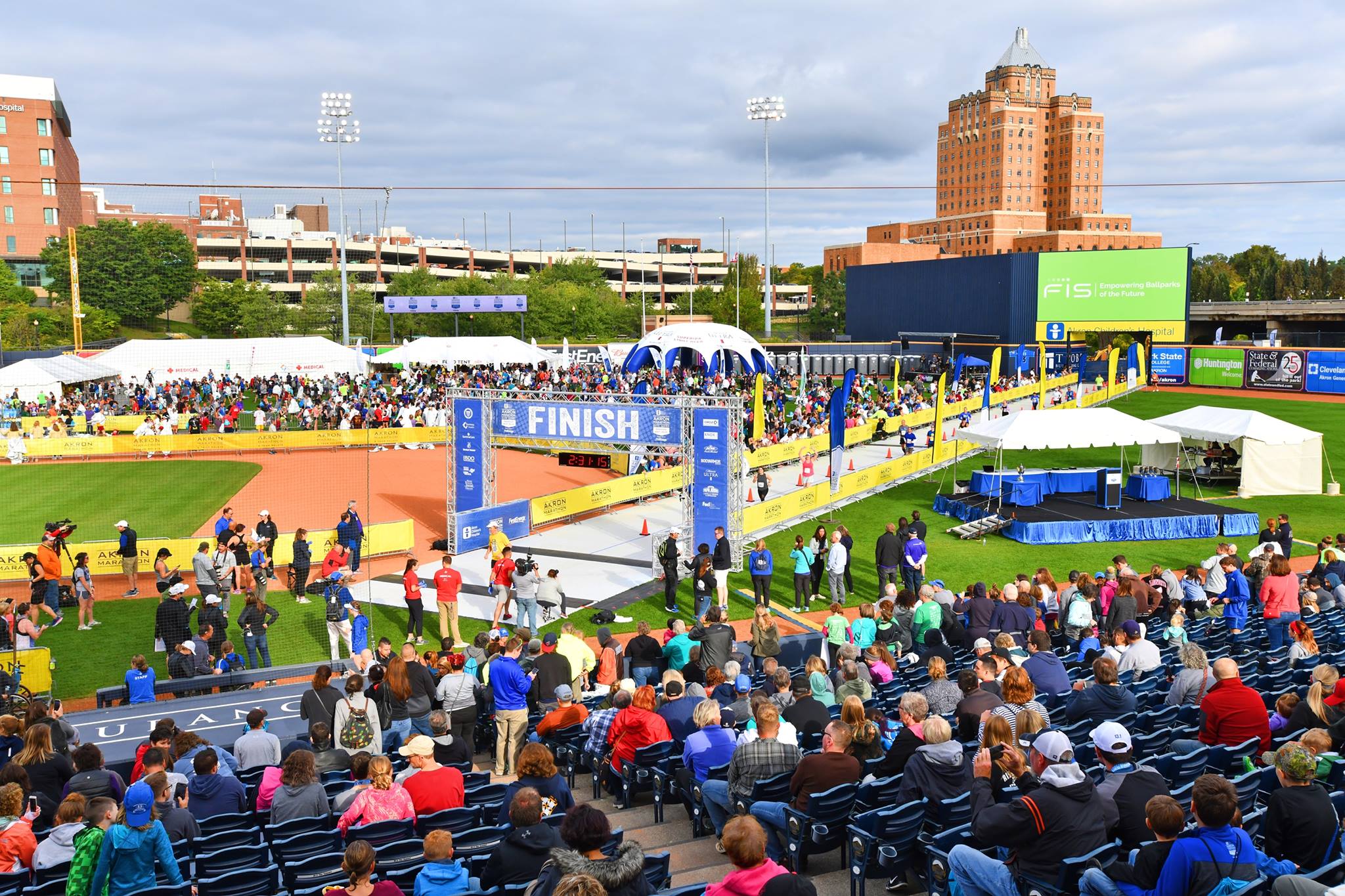 The marquee event of the Akron Children's Hospital Akron Marathon Race Series, the Akron Marathon, Half Marathon, & Team Relay presented by FirstEnergy receives a fresh new look for 2019! Runners will experience an unforgettable start inside the historic grounds of Stan Hywet Hall & Gardens before taking an exclusive foot tour of the City of Akron.
The course winds through beautiful West Akron neighborhoods, crosses the iconic All-America bridge into North Hill, takes runners down the all-new Main St. and into the Firestone Park neighborhoods before returning to downtown on the Ohio & Erie Canal Towpath Trail where a world-class finish inside Canal Park Stadium and popular Finisher Festival on the field awaits! The redesigned course features a net 300' drop in the Full and Half Marathon and if that is not enough to excite you, just wait for the thrill of running through Akron Children's Hospital campus at mile 25!
Join us in 2019 for the re-imagined FirstEnergy Akron Marathon, Half Marathon, & Team Relay.