Internal Medicine West welcomes Michelle Bacha, NP-C to the practice beginning October 1, 2018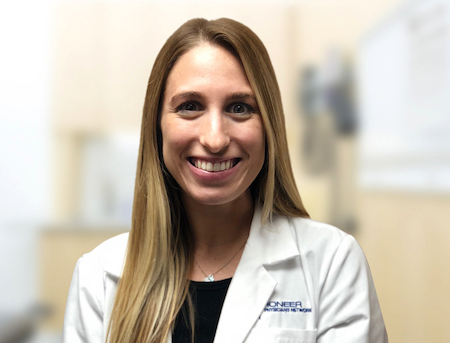 Michelle Bacha, NP-C is a board certified Adult-Gerontology Nurse Practitioner.  She graduated from Kent State University with a Master of Science in Nursing in May 2018. Michelle will be accepting new patients beginning October 1, 2018.
Michelle graduated with her Bachelors of Science in Nursing (BSN) from Kent State University in August 2013. She completed her Masters of Science in Nursing (MSN) with a concentration in Adult/Gerontology Nurse Practitioner (AGNP) in May 2018 at Kent State University. She is certified by the American Academy of Nurse Practitioners (AANP) and the Ohio Board of Nursing (OBN) and is an active member of AANP as well as Ohio Association of Advanced Practice Nurses (OAAPN).
She worked as a nurse for four and a half years at Summa Health System Akron City Hospital before starting her Nurse Practitioner career. Michelle was born and raised in the Akron area and enjoys spending time with her family and friends as well as traveling. Her favorite places she has visited in the past are Turks and Caicos and Italy.
QUICK LINKS
OUR VALUES
The primary mission of Pioneer Physicians Network, Inc. is to provide optimal, high quality medical care in a cost effective manner.
We strive to be a health care leader and maintain the highest standards of professional practice in medical teaching, practice style and the implementation of management and primary care services to meet the changing delivery structures of the future in health care.
We will be the advocate for the patients, families and caregivers and manage care by coordinating patient education, quality assessment and improvement, accessibility and accountability to the patients.
Our vision is to be "first in health" for our patients and their families. For that reason, Pioneer continues to expand, making a growing range of diagnostic and treatment options available to doctors and patients throughout the area.