Introducing Paradigm Senior Care Advantage

Pioneer Physicians are proud to announce the introduction of Paradigm Senior Care Advantage, a program based on Pioneer's vision that seamless and greater coordination of care is required to optimally care for their senior patients. Paradigm Senior Care Advantage is not a new Medicare Advantage plan. Rather it is a new approach to care delivery which focuses on preventative care, care coordination resources, when you need them, and an appreciation for the demands and constraints on your desired lifestyle. The primary care physicians at Pioneer Physicians are committed to supporting you in reaching your health and wellness goals.
We encourage our Paradigm Senior Care Advantage patients to complete an annual wellness visit with their primary care physician. This comprehensive, individualized assessment provides an annual roadmap to improved health and wellness. It is also the gateway for our patients to access specialized programs designed for those who need more focused care coordination resources.
Patient Services Offered
Annual Medicare Wellness Visit
Cancer screenings and preventive care visits
Coordinated care with other health professionals and services
Referrals to other specialists and health professionals
Hospital transitions service
Patient outreach about upcoming or needed appointments
Team support for chronic conditions
Akron 60 Strong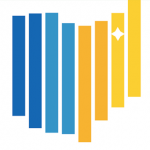 In honor of helping patients maintain their best level of health and enjoyment of life, Paradigm Senior Care Advantage is sponsoring the Akron 60 Strong contest. In addition to celebration inspiring northeast Ohio residents, the Akron 60 Strong calendar will feature health tops, events around town, as well as public service programs designed to help people turning 65 navigate the complexities of Medicare eligibility. If you are turning 65, you have from three months prior to your 65th birthday, including your birth month, to three months after your birth month to select your initial Medicare coverage. If you need assistance, you can email a Paradigm Senior Care Advantage Medicare Advisor at MedicareInfo@ParadigmSCA.com.
Akron60Strong.com