New Medicare cards are coming…what you need to know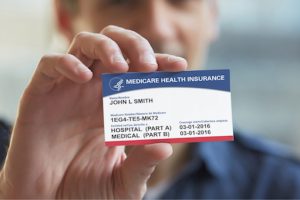 Why is CMS issuing new Medicare cards and numbers?
The law requires the Centers for Medicare & Medicaid Services (CMS) to remove Social Security numbers (SSNs) from All Medicare cards by April 2019. A new unique number will replace the current Health Insurance Claim Number (HICN) on the new Medicare cards. We're taking this step to protect people with Medicare from fraudulent use of Social Security numbers, which can lead to identity theft and illegal use of Medicare benefits.
When will CMS mail the new cards to people with Medicare?
CMS will begin mailing new cards in April 2018 and will meet the statutory deadline for replacing all Medicare cards by April 2019.
For more information:
Visit https://www.cms.gov/Medicare/New-Medicare-Card
QUICK LINKS
OUR VALUES
The primary mission of Pioneer Physicians Network, Inc. is to provide optimal, high quality medical care in a cost effective manner.
We strive to be a health care leader and maintain the highest standards of professional practice in medical teaching, practice style and the implementation of management and primary care services to meet the changing delivery structures of the future in health care.
We will be the advocate for the patients, families and caregivers and manage care by coordinating patient education, quality assessment and improvement, accessibility and accountability to the patients.
Our vision is to be "first in health" for our patients and their families. For that reason, Pioneer continues to expand, making a growing range of diagnostic and treatment options available to doctors and patients throughout the area.